Take Control of Your Body Health
You have the power to manage your body health. To keep the body in good health is a duty, otherwise we shall not be able to keep our mind strong and clear. Everything you wish to accomplish in your life can be yours.
This program not only can help you unlock the skills to achieve better health, but also allow you to deliver the best on others as well. The Master Lilee Workshop 2020 presents a comprehensive syallabus. Over the course of 8-10 weeks, you'll find topics that are more aligned to your needs such as Basic Body Structure, Advance Conceptual Technique Theory & Skills, Cervical Manipulation, Self-Diagnosis Methods, Child Alignment Techniques and more.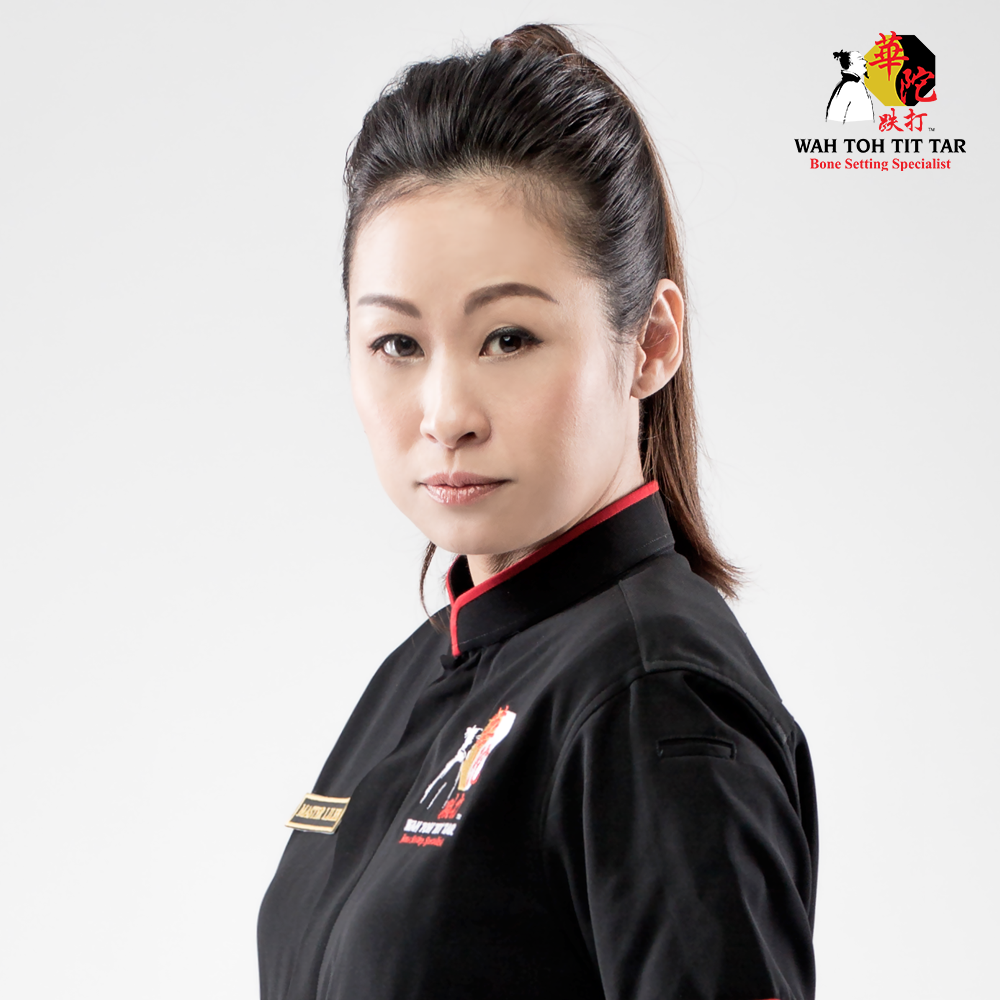 Master Lilee
Master Lilee is the #1 Traditional Chinese Female Physician who designed her own technique for scoliosis treatment.
She is the Founder of Wah Toh Tit Tar (Traditional Bone Setting Specialist) in 2006 and "Scoliosis Club by Master Lilee" in 2018, a group dedicated to the treatment of scoliosis with more than 500 patients and a global following of more than 400,000 followers.
Today, her programs "Master Lilee Workshop" are joined by students from world wide, including New York, Netherlands, Brazil, South Africa, Australia, New Zealands, Indonesia, Thailand, Singapore and Kuala Lumpur, Malaysia.
Frequently Asked Questions
Will I be able to learn if I can't read Chinese?
Yes, of course! The modules are conducted in English and the materials provided are also in English. 
Once the Stretching Program by Master Lilee is over, do I still have access to the modules?
All students of Stretching Program 2020 will have lifetime access of all the modules and the limited bonuses. It is also subject to the providers and vendors policies and availability.
What is the payment currency?
All quoted amounts are in US Dollar (USD).
What payment methods do you accept?
You can pay with VISA and MasterCard. PayPal is also accepted. Please reach out to us to request for the PayPal payment link at [email protected] 




Can I pay using a Debit Card?
Debit cards are accepted as long as it's issued by VISA and MasterCard only.
What if I do not have a credit card to make the payment online?
You can either make a telegraphic transfer or walk-in (by appointment) to our offices in Malaysia to make the payment.
I see additional charges on my Check-Out page, what are they?
These could be Value-Added Tax (VAT) that is charged based on your bank and/or location. VAT may be applicable and imposed by the local authorities to certain EU countries and selected states in the US.
Can I make payment in Ringgit Malaysia (RM)?
Yes, absolutely! Payment can be made via cash, cash deposit, cheque, walk-in credit card charge, or telegraphic transfer. Please reach out to get the correct total sum in RM at [email protected] or by calling our offices.
What's the banking details for telegraphic transfer?
Malaysia Bank Name: Maybank Berhad Name: Wah Toh Tit Tar Sdn Bhd Account No: 514758104844